I saw these today while exploring some rarely used trails. There was one set of tracks following the trail for about 1/2 mile leading towards a small pond. This is what the area looked like.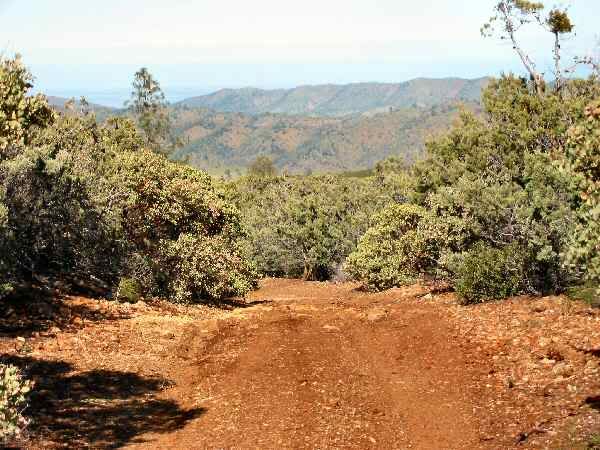 First I noticed a rather large looking scat pile in the middle of the trail. It looked larger and more solid than the coyote scat I usually see. This stuff was very dense and full of fur and seeds. It was not very segmented but very round. That's a 223 bullet for comparison.
I continued down the old trail and noticed faint tracks in the soft soil of the tire ruts. Wow, I think these are cougar tracks!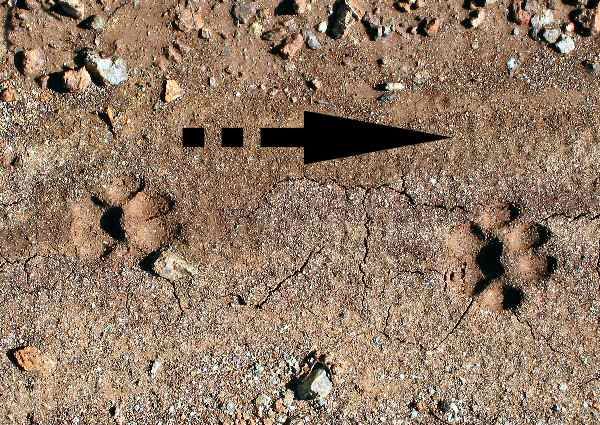 Look how spread out the toes are, very wide in a semi-circle. Zero claw marks. The tracks faded away before I reached the pond as the trail got rougher. The edges of the prints were a little crusty and since it hasn't rained since Sunday I suppose these tracks are less than 3 days old. Are they really cougar tracks? This was about 2 miles from the spot I saw a mt lion on the road on Monday. What do you think?