I did a lot of preparation to go to the Sac. Valley Shooting Center today. I was looking at the new .17 Hornet by Hornady but instead looked into the 40g. Hornady loaded with Blue Dot. I packed the Contender in .223, 17HMR and 7mm TCU, the .204 Savage Mach ll and pistols in 9mm and .22. All total I spent 4 hours on the bench.Great way to spend the morning. The only thing I forgot was the tripod for the chrony. Good reason to go back.
The reason for working up the loads for the .223 using Blue Dot, I want a round I can use in the orchards and not make a lot of noise. I really think this is it. Very little muzzle jump much less "bang" and good accuracy. I was a little disappointed in my groups with the .204. The 17 HMR shined and the .223 Blue Dot was very good. The 17's were shot at 50 yards and others at 100.
In looking at the brass I could see no indicators of excessive pressure. Primers were not pushed out nor cratered, no splitting of case necks. The things I liked best, reduced muzzle jump, much reduced sound and good accuracy.
17 HMR at 50 yards.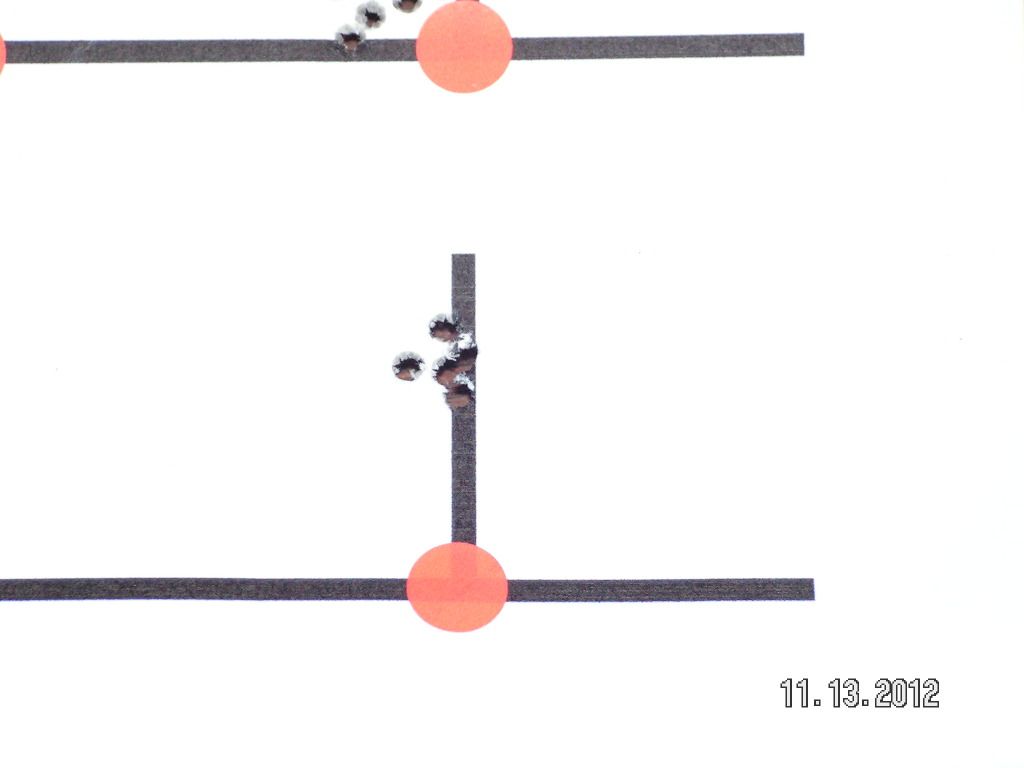 40 g. Nosler with Blue Dot. (BTW this was the maximum load recommended) Note the happy face with drool......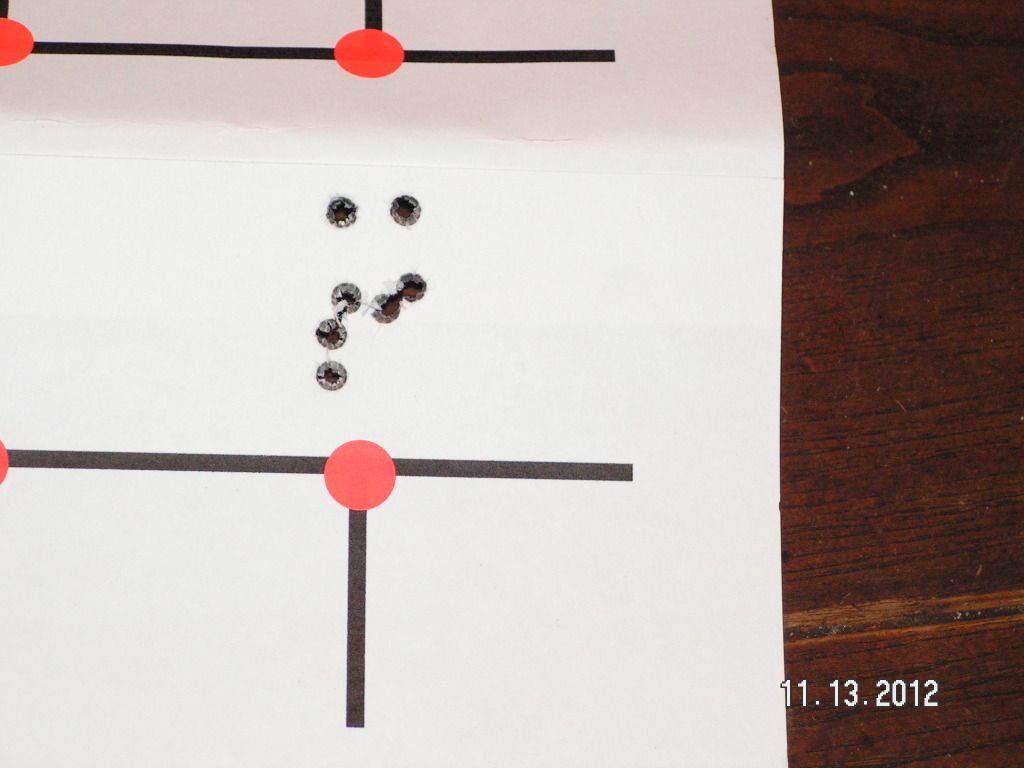 primers all look OK. Light loads on rt. max on left.