I have been playing with the 240gr SWC cast bullet a bit with 10 gr Unique. It has been shooting pretty well. I took my longest ranged animal to date with it. 130+ yds according to the rangefinder. Im sure that I was more suprised than the rabbit when he tipped over. The shot hit him in the hind quarters, and I followed up with a second shot just because. You can see the white spot in the pic center and way to the left in this pic. "Im sighted in roughly at 100 yds with the iron sights"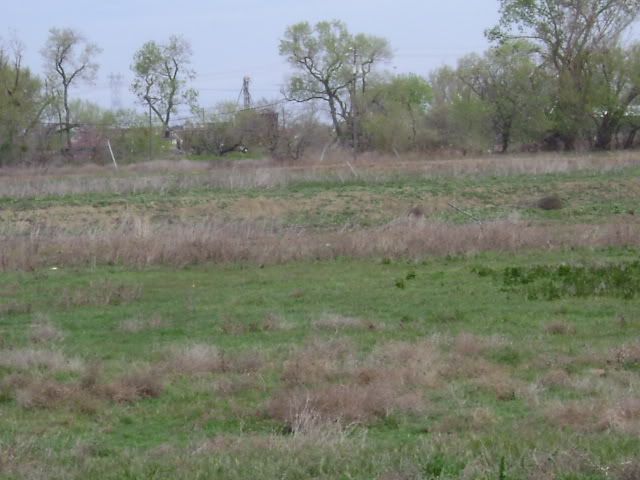 Here is the pic of the rabbit.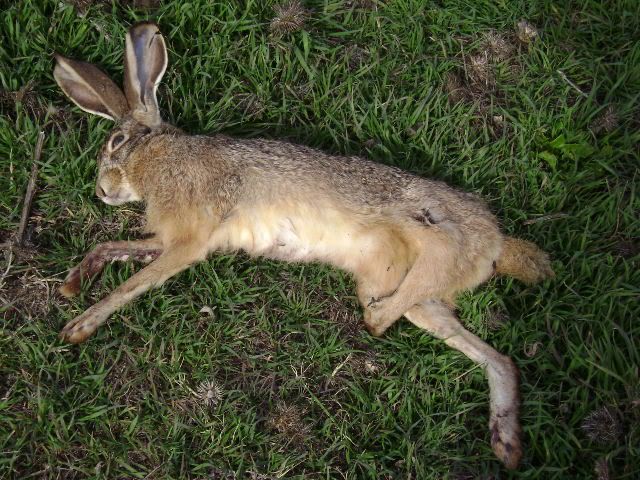 I know alot of us have doubts about handguns and their uses beyond 25 yds or so, But I have enjoyed trying to streatch it out to the best of My meager abilities thus far. The rabbit was taken yesterday, but today I took a squeek at 82 yds also. Its pretty fun to see what a you can do with a handgun with a little practice.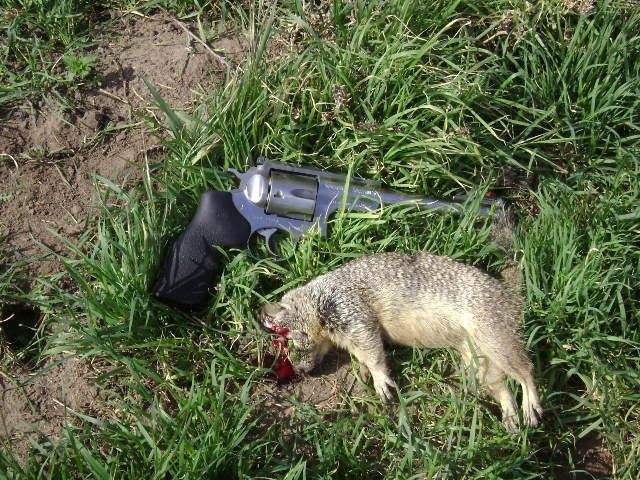 Its fun slingin lead. Good huntin all.