Well, yesterday was our 27th wedding anniversary. So what better than to get the wife something she can use. Just kidding about it being an anniversary present. Anniversary presents cost me much more than this.
We bought a NEW Jam and Jelly maker made by Ball the canning people. It's called a FreshTECH and it's pretty sweet no pun intended. It is the neatest thing for making small batches of jellies or jams and has setting for both. It cooks and stirs the mixture and then beeps to tell you when it's done. We like it to make test batches of different flavors with different spices. Or if you don't have a large amount of fruit it can make four to five half pints at a time. We fudge a little to get it to make five half pints because that gives us enough for the wife's family to test. They're all still alive so it works so far.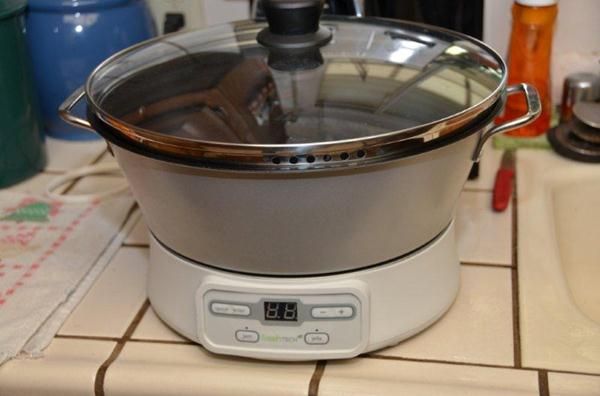 Here is what it take to make apricot jam. You start off with your apricots.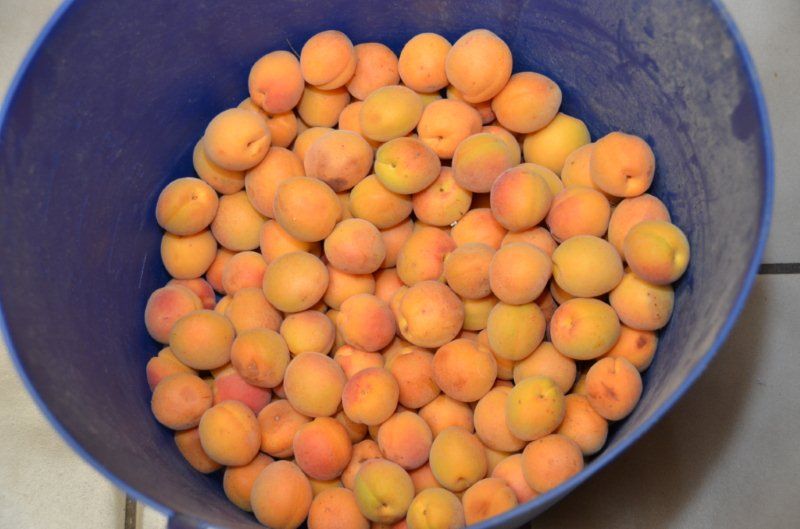 First you slice them in half and pit them.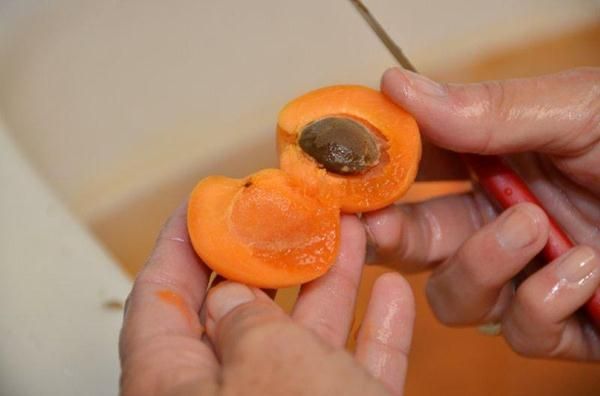 Then you slice or chop them.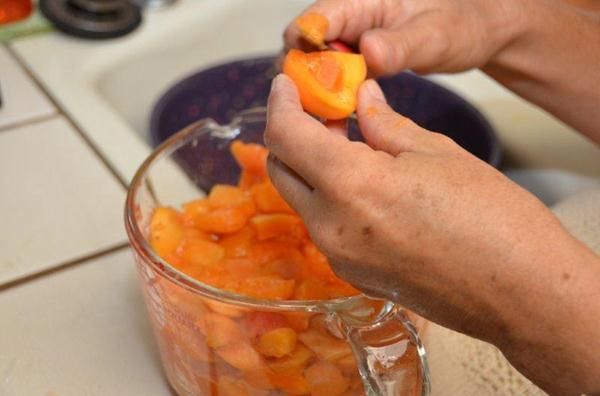 Here they are ready to go just over four cups worth.
First you add your three tablespoons of pectin into the machine.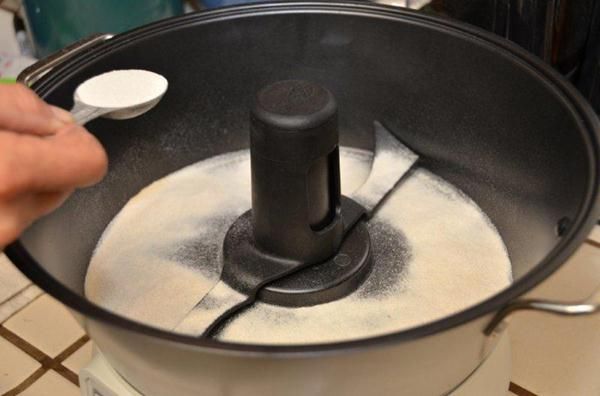 Then you add your apricots.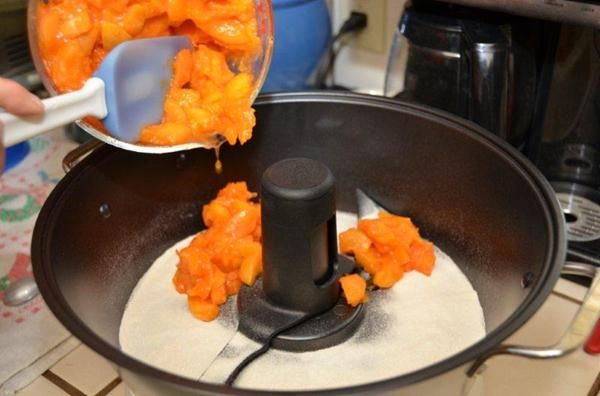 Next you add two tablespoons of lemon juice to keep the apricots color.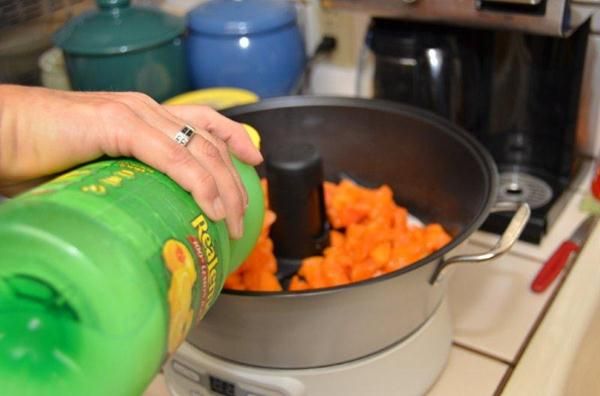 You add a teaspoon of butter to stop the apricots from foaming, this is an important step in any jam making.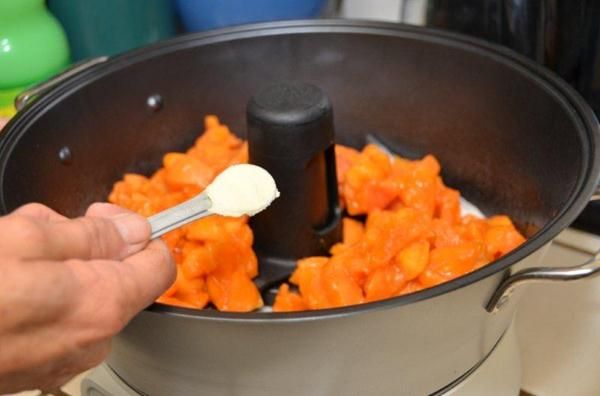 Next you turn on the machine and let and let it mix and start heating for two minutes.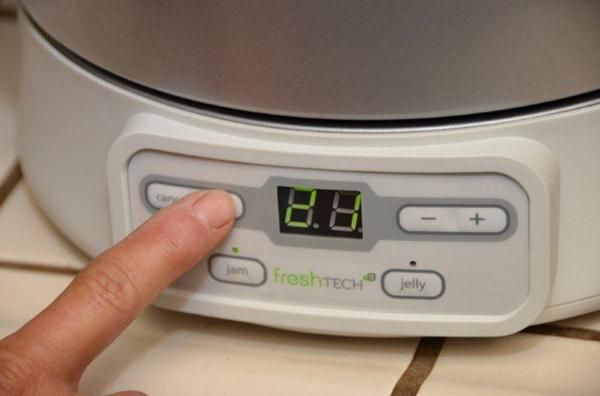 Here it's mixing the pectin, lemon juice and butter. This self stirring and heating feature is really nice.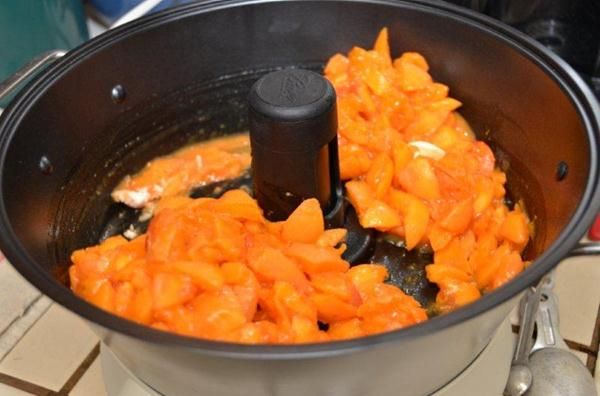 After the two minutes you add your sugar and spices. Notice how the apricots are liquifying somewhat.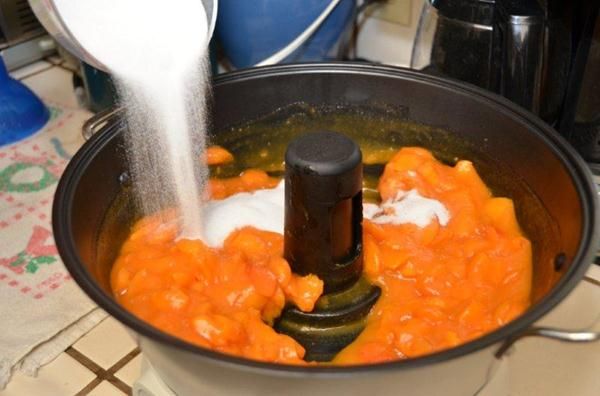 It then really starts to heat the mixture.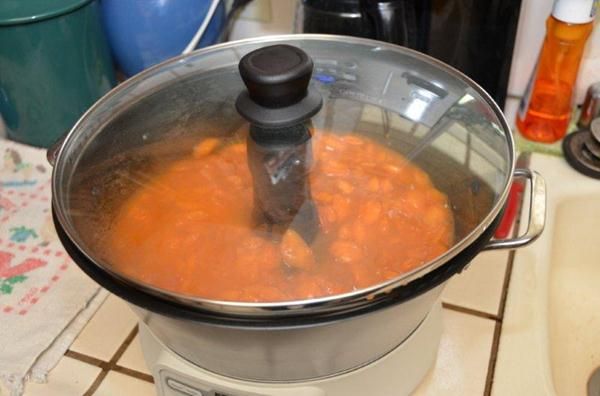 It cooks for seventeen minutes and really gets boiling. This is why you added the butter to stop the foaming that would otherwise boil over.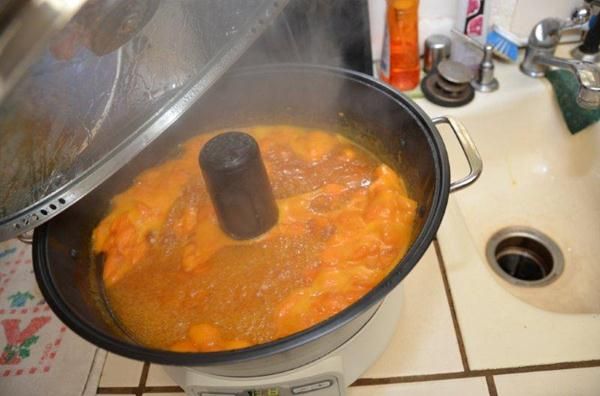 It beeps to tell you it's done and you ladle it into your jars.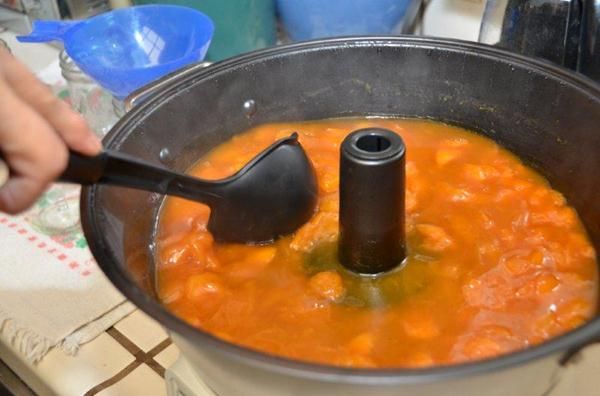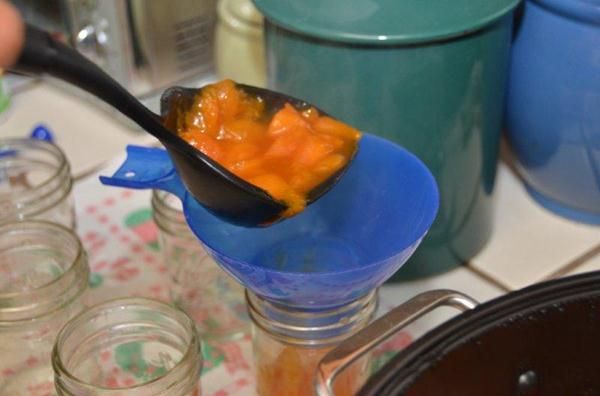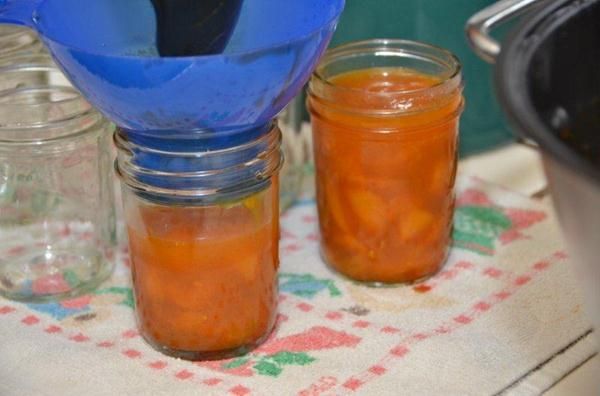 Put on the lids.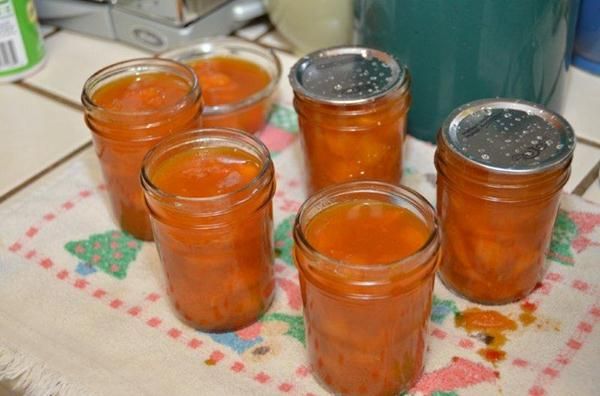 And then into a water bath to boil and can. Then it's Jam!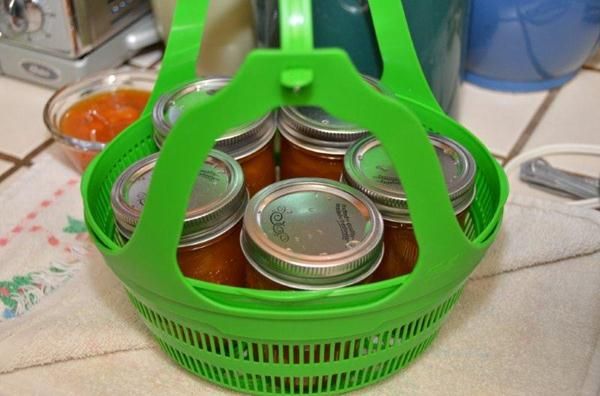 It's a really nice unit. Very well made and very easy to clean. Makes perfect jam every time. For making small batches it can't be beat. But as I mentioned we use it for test batches so that we can try different spices for something different. There's nothing like making 30 pints of something and find out it doesn't taste as good as it sounded. So this is perfect for smaller runs.