I've been an airgunner since a kid. I always had a Sheridan that worked and several years back I got into springers and bought a few Beeman's that I really liked. But since watching VarmintAir (Cliff) and all of his new PCP toys I thought the time has come for me to get one. I prefer to shoot left handed but finding many if any adult air rifles in left hand is an accomplishment in itself. But I finally got a couple of ideas talking to Cliff and found what I was looking for. I sent an email to Straight Shooters and inquired about Air Arms PCP's and what I was looking for. They actually showed a nice left handed sporter stock in walnut. But since I was paying some pretty good money and going all out on a NEW Air Hog tank and all the goodies I really wanted a thumbhole stock. I was told they could order one but it would take between 30 and 45 days to get one. Bummer, I really didn't want to wait that long. So I thought about it and called to see what else they had. Apparently it just so happens it depends who you talk to as to what they have in stock. I had been looking at the Air Arms S400 ERB-Walnut which is a single shot but it was a available in a LH thumbhole. But when I called I said I really would like a repeater with a magazine but you guys don't carry those in LH. He said yes we do, I was really excited now. He said in fact I have one sitting right here in front of me. But I said it's RH right? He said no it's LH and a thumbhole. Man I jumped on it right now. I had bought from them before so they had my info already and I added a bunch of extra stuff. He said let me open this thing to be absolutely sure it's what is marked on the box. I waited patiently and then he said yes it is, and I think you'll be extremely happy with how it looks. They have a new cocking feature on the newest models and I was almost afraid to ask if this was an old model. He said NO it's the new lever model. I can't tell you how thrilled I was. So it was off in the next days UPS and I got my tracking numbers. The tank was drop shipped from Air Hog so it arrived two days early. Then Wednesday arrived and the UPS driver pulls up and gives me one little tiny package. I said HEY there should be a BIG package too. He dug around and said here it is. That's a relief it got here. I was going to open them right then but had gotten some bad news so I didn't get around to opening them until a day and a half later.So here she is my latest adult air rifle an Air Arms S410 ERB Thumbhole. Nice piece of wood if I say so myself. I guess that's why they said I'd be pleased with it. Thanks for your help Cliff!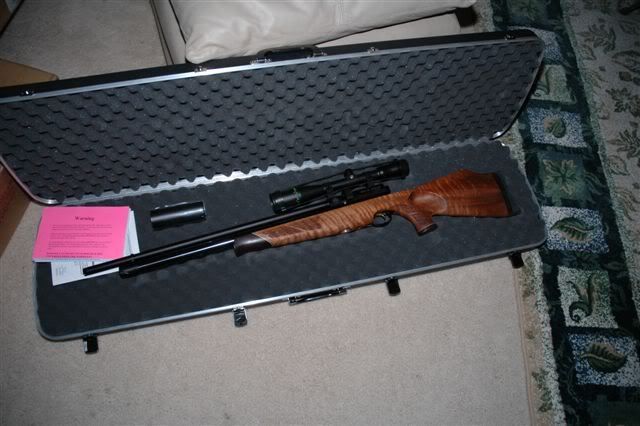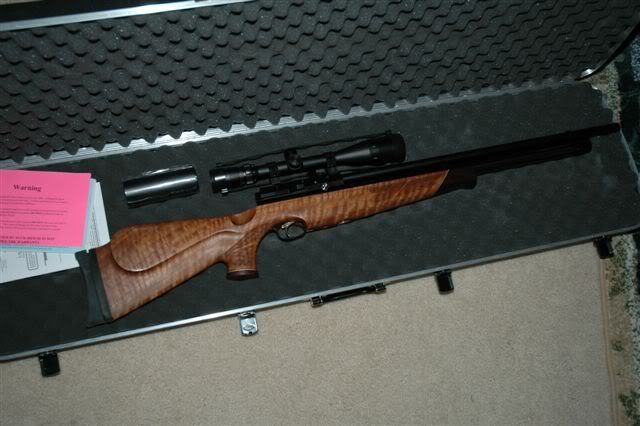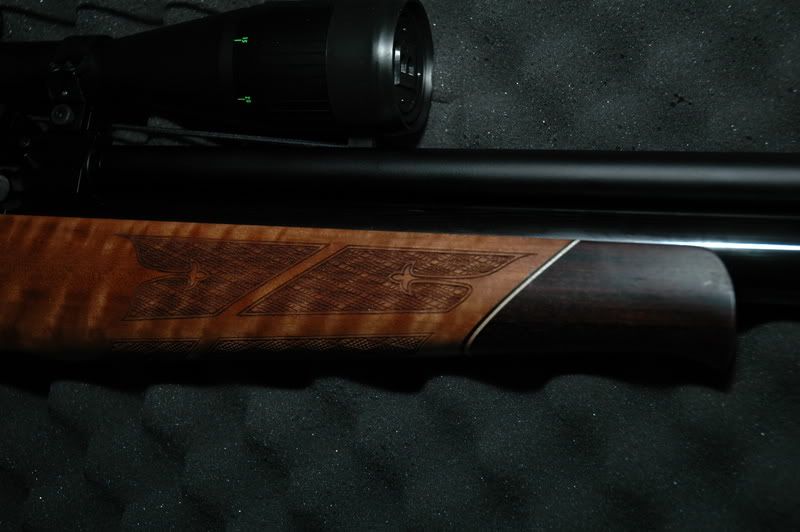 Here's the gun's target from the the store showing they checked it.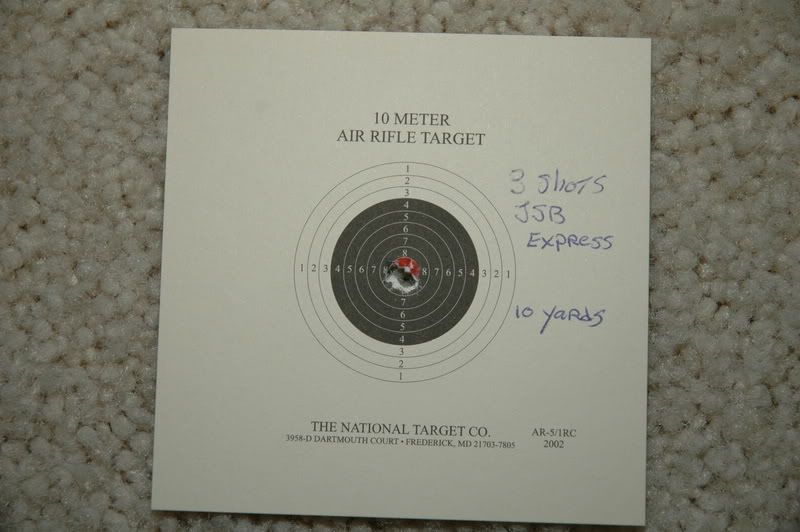 Here's the new Airhog tank to fill it with.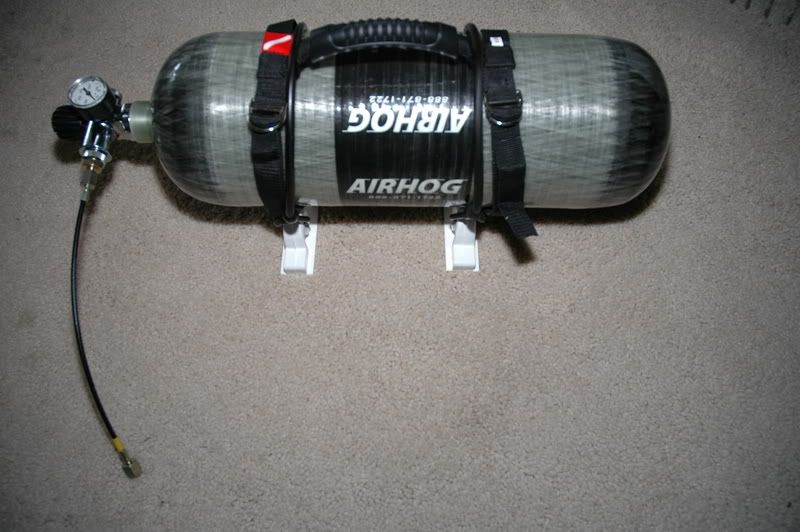 Now to go get the tank filled and wring her out. I'm hoping to use her this weekend for turkey hunting since here in California it's actually legal to use an air rifle of .20 cal or larger for turkey and mine is .22 cal.