Usually when loading for all my pistols I use a very hard lead alloy bullet from Hardcast or Lasercast, but had to settle for the Hornady 240gr LSWC last week in the .44 as the others were unavailable. My first clue that these were pretty soft bullets was at the lack of a canalure or crimping groove. This meant either that that they didn't need it because they weren't designed to be loaded hard enough to walk out or that the lead was soft enough for the die to crimp the case into it, or both. Well, long story short, while they shot just fine, after 50 rounds of specials (5.5gr Bullseye) and about 18 Mags (21gr 2400), this is roughly 20% of the total; lead pulled out of the barrel. I know it is from these loads since I had cleaned it to a mirror finish with a foul-out electric removal setup after the last time out.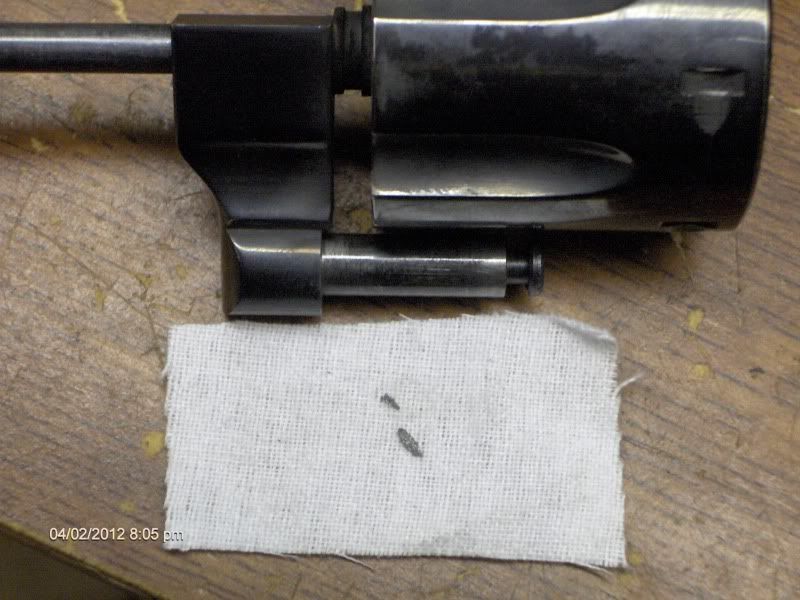 It won't hurt anything, just make for one really leaded up barrel quickly. I can imagine they would be great on rabbits or coyotes with the soft expanding lead, but it seems they will be heck on the elbow grease to clean. Especially when you consider how I put a couple hundred rounds out of the .357's and they still look just like they did after the same lead cleaning method mentioned earlier, and I couldn't really see any lead while cleanng them.I love Hornady bullets and am not trying to steer anyone clear of them. I just remember that we had a few guys on here that have just taken up reloading and wanted to let them (and everyone else) know how soft these bullets were and to stick with harder cast lead to avoid leading like this. And now
I
know better also. No harm, no foul, but just thought I would share/educate. Happy shooting.